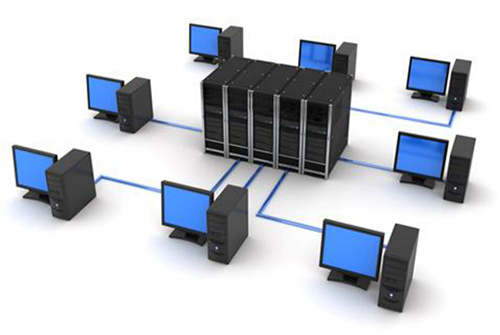 American Data Tel understands that the data center is critical to every aspect of a company's operations. That awareness is a key component to how we approach a project. Our team works diligently to design a data center and cabling system that is highly reliability and offers safeguards to eliminate disruptions. We coordinate installations to minimize interruptions to your day-to-day business operations.
American Data Tel can provide ongoing maintenance expertise to keep our clients' data centers and communications systems running at their optimal efficiencies. Further, we tailor our project teams to each data center project's specifications. Our integrated installation approach aids our staff in quickly and efficiently transferring directions from CAD drawings to optimized systems within the client's facilities. Once installation is complete, we provide testing that ensures proper operation of all essential systems. Call us today to speak to a project manager about your next project.
All installations done by American Data Tel are thoroughly tested, certified and warranted, not only for material and workmanship, but for performance to the standards of the IT equipment being serviced. Call us today to talk about your next project.
Click to See Our Other Services:
Data Network Cable Installation | Fiber-Optic Cabling | Computer Wiring Networking
Telephone, Voice, Wire & Cable Installation | Telephone System Sales, Service & Integration
Audio, Video Cable & Wire Installation | Data Center Design & Installation
WIFI / Wireless Network Repair & Installation | Door Access & Paging Systems
Security Camera & CCTV | Office, Warehouse Wiring & Networking
Conference Room Wiring & Integration | Structured Cabling Design & Implementation
IT & Support For Office Relocation | Site Surveys & Project Management